Aluminum Die Casting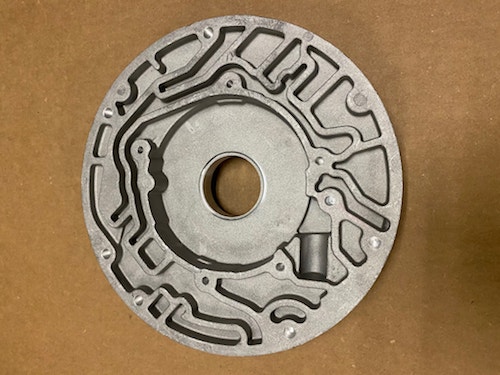 The aluminum die casting process is a highly efficient and economical method of producing high quality parts. Intricate and geometrically complex parts with unique designs can be easily mass produced. The center of the process involves the design of a reusable mold or die that is cast from steel.
Aluminum Die Casting Process
The process of aluminum die casting begins with the submission of a design that is engineered using CAD software. A prototype is tooled in a shop for inspection and accuracy of the design. Once approved, a permanent, reusable steel die is formed for submission to aluminum die casting production. The die has two parts – the cover half and ejector half that meet at the parting line.

There are two types of die casting – hot chambered and cold chamber. Both methods use molten metal to produce the part. Cold chamber is used when an alloy cannot be injected into a hot chamber device. Hot chamber die casting, or gooseneck machines, uses molten metal that is directly injected into the die.

The method used in the die casting process depends on the melting temperature of the metal where low temperature melts use hot chambered and high temperature ones, such as aluminum, use cold chamber. Aluminum die casting, also known as high pressure casting, begins with spraying a lubricant into the die to control the temperature in the die and assist in removing the molded part. The die is then closed, and molten metal is forced, under pressure, into the die. Pressure is maintained until the part solidifies. Once the finished part is fully formed, the die is opened, and the part is ejected by the ejector pin. Scrap from the process is recycled while the cast part is sent on for final processing where it is inspected for flaws or defects.

Parts from aluminum die casting, regardless of their design, can be easily produced in large quantities at a very low cost per part with exceptional dimensional accuracy and smooth surfaces. Very little machining and polishing is required in the after-casting process.
Benefits of Aluminum Die Casting
The process of aluminum die casting is a highly reliable, economically sound, and extremely efficient method of producing durable and sturdy parts. Once a die is cast, it can be reused innumerable times in the production of thousands of identical parts without flaws or deformities. Intricate and specialized designs can easily be produced in huge quantities requiring little to no machining or finishing, which limits labor and handling costs.

A benefit of aluminum die casting is its ability to take unusual and geometrically challenging designs and reproduce them flawlessly. There are instances where a part may have delicate features that include unique angles and thin walls somewhat similar to plastic injection molds. Aluminum die casting offers the same types of functions as plastic molds but produces far stronger and more resilient parts. Regardless of the specifications, die casting can recreate the same types of parts as plastic injection molds with the added benefit of a final product that is stronger, lighter, and with dimensional precision.

One of the problems related to part production is the need to polish, machine, and complete special handling of the final product. Parts produced by die casting come out of the die in perfect condition and require very little handling other than to be packed and prepared for shipment. Finished parts are smooth and durable able to withstand many years of wear.

Aluminum is one of the most plentiful metals on earth and is a major component in manufacturing. Much of its attraction is due to its many qualities such as resistance to corrosion, thermal and electrical conductivity. Blended with other metals, products or parts manufactured using aluminum die casting retain their stiffness and have an excellent strength to weight ratio.
Request for Quote
Use our simple Request For Quote (RFQ) form to provide us with more information on your projects as well as your requirements and timeline. Our staff of experts will review your request and work closely with you to get your project complete to the specifications you require. Contact Us today to get started!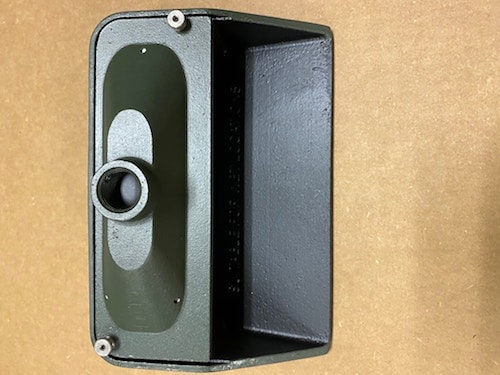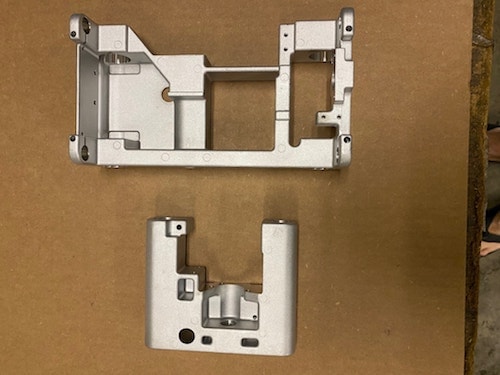 Modern Aluminum Castings Co., Inc.
Phone: 812.232.0007
FAX: 812.232.0009
Toll Free: 800.467.6252
email: sales@modernaluminum.com

1400-1500 N. 14th St.
Terre Haute, IN 47807

Rated A-1 by Dunn & Bradstreet
Member: American Foundry Society